SPRAY DRYERS MANUFACTURER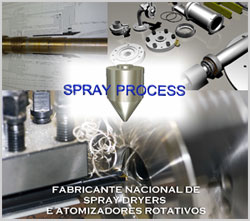 We produce Spray Dryes for laboratory with water evaporation capacity from 1 up to 8 liters per hour, minimum space requested for its installation 1m x 1.5m x 2m high.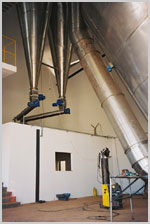 Complete industrial plants for atomization drying in 10 different standardized models with evaporation capacity from 20 liters of water per hour up to 14.000 liters per hour, minimum space requested for its installation 15m x 15m x 25m high.
Besides the standardized models, we manufacture dryers with specific drawings for different kinds of products. Optimization services, modification and Spray Dryers plants repair even if they belong to another manufacturer.
Chicago Bears Repeated Logo Bow Tie - Navy Blue,Men's Cleveland Browns G-III Sports by Carl Banks Brown Hand Off Full-Zip Hoodie.
wholesale jerseys from china
Spray Process is the National Spray Dryers manufacturer and with more than 40 years experience in producing these dryers it produces and guarantees equipment to assist the highest demand patterns and quality for the most varied products in different industry segments, such as: food, pharmaceutical, refrigeration, chemical, mining, oil and in any other section where it is possible to apply the drying process.
Our atomizers, the main components of these dryers, are capable of controlling the homogeneity of the product inside the drying chamber during the whole process.
They present fundamental characteristics such as: Circulation control device of oil lubrication, Distributors and differencial Disks, self-cleaning System and a special Drawing to change the bearing easily.
Those qualities turn our equipment into great tools to work and atomize the most challenging products. We manufacture bearing atomizers with a capacity that may vary from 1 liter/hour to 30.000 liters/hour to several dry material concentrations.
We also draw and manufacture atomizers to be adapted to any Spray Dryers manufacturer. Our atomizers are specifically drawn and appropriate to each different product type and sizes of dryers. With atomizers that rotate to high-speeds and generate an enormous amount of kinetic energy, Spray Process emphasizes the installation of original spare parts to guarantee a correct production so that your company works with the peacefulness of having a safe tool.
| | |
| --- | --- |
| | Click in the image to wacth the movie. |
ROTARY VALVES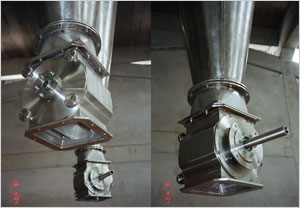 Rotary valves, Dosage
Inox Model - SPRAY PROCESS

Main Technical Characteristics: With national technology SPRAY PROCESS developed and launched a new rotary valve entirely automated, with high precision to assist customers that demand high standards. The SPRAY PROCESS valves have the property of being totally redrawn for any capacity requested. Made in stainless steel AISI 304, 316, 410, 416, with sanitary finishing food degree.
These valves integrate a wide line of models whose capacity vary from 30 cm³ rotation , for lab test equipment, to 20.000 cm³ rotation, or capacities according to the costumer needs. They are used in several kinds of industries.
SPRAY PROCESS Rotary Valves can feed or dose pneumatic transporters low and average pressure, control post-discharges and granulated in Spray Dryers, silos, hurricanes, bag filters, etc