MEET SPRAY PROCESS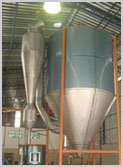 SPRAY PROCESS is a Brazilian company dedicated to production and committed to updating and technological development. Spray Process is located in the industrial heart of South America, in São Paulo City, and is prepared to assist the requirements of the world market.
Acting in the Brazilian market since 2002 and with more than 45 years of experience with their partners in the Production of Spray Dryers and in the Process of making the drying possible, it guarantees to its customers equipment to assist the highest quality patterns.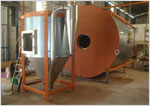 Spray Process has the eyes turned to the future and works with the objective of supplying its customers the best quality services, Spray Dryerst complete plants for the most varied products of several industry segment.
QUALITY POLICY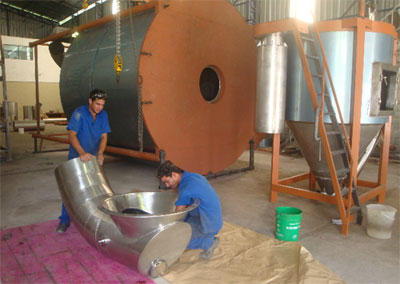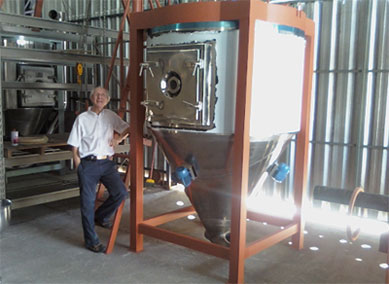 Supply products and authentic quality services, satisfying its customers' needs and do everything to make the projects of each company possible. SPRAY PROCESS always keeps efforts committed to quality, developing its activities based on the following Beginnings of the Ethics:
Assist its customers offering products and services to satisfy their needs.
Give fast and concrete answers to its customers' consultations, and always accomplish the promised deadlines.
Train and motivate its associates to improve their quality of life so that they can carry out their functions inside the Company satisfactorily.
Adopt preventive posture, always trying to eliminate the causes of possible problems.
Treat its suppliers as partners, helping and contributing to the improvement and development of their quality patterns.
Always keep a clean, organized and safe work atmosphere, preserving the environment and natural resources, that is its biggest commitment to its children's healthy future.
Men's New York Giants Antigua Royal Blue/Gray Approach Polo,Women's Miami Dolphins Nike Aqua Stadium Rally
Cheap Jerseys from china
Funnel Pullover Hoodie,Women's San Francisco 49ers Cuce Frontrunner Rain Boots
Juan Kaulinis - Administrating Director